Rainbow Town Play Centre in Glen Waverley is the ultimate indoor play destination for kids, equipped with state-of-the-art facilities. It offers a bumper car arena, trampoline park, and interactive climbing walls. With enclosed toddler worlds, it's perfect for little explorers. Plus, enjoy amazing dishes and specialty.

Welcome to Rainbow Town
Book Party →
Buy Tickets →

Welcome to Rainbow Town Play Centre 3600 square meters of fun!
The ultimate indoor play destination in Glen Waverley! Our centre offers state of the art facilities and is the perfect place for kids to have fun and stay active. With a range of exciting activities on offer, Rainbow Town Play Centre is sure to keep your little ones entertained for hours. We have a bumper car area, a trampoline area, and a challenging rock-climbing wall that will put your child's skills to the test. Rainbow Town is also the perfect location for kids' parties, with private rooms and flexible catering packages. Our friendly staff will ensure that your child's party is a memorable one, with plenty of activities to keep the kids entertained and happy.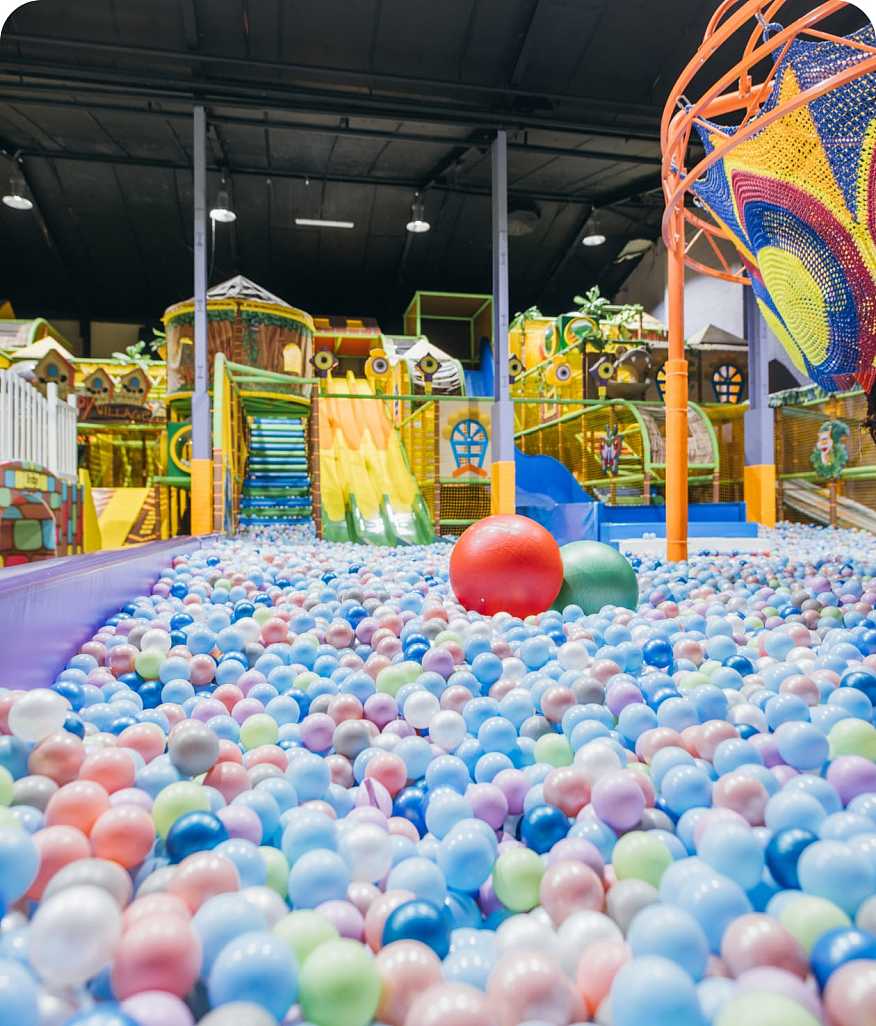 ​​Play / Ticket
Book a ticket to the biggest and most fun indoor play centre in Melbourne's East (Glen Waverley)!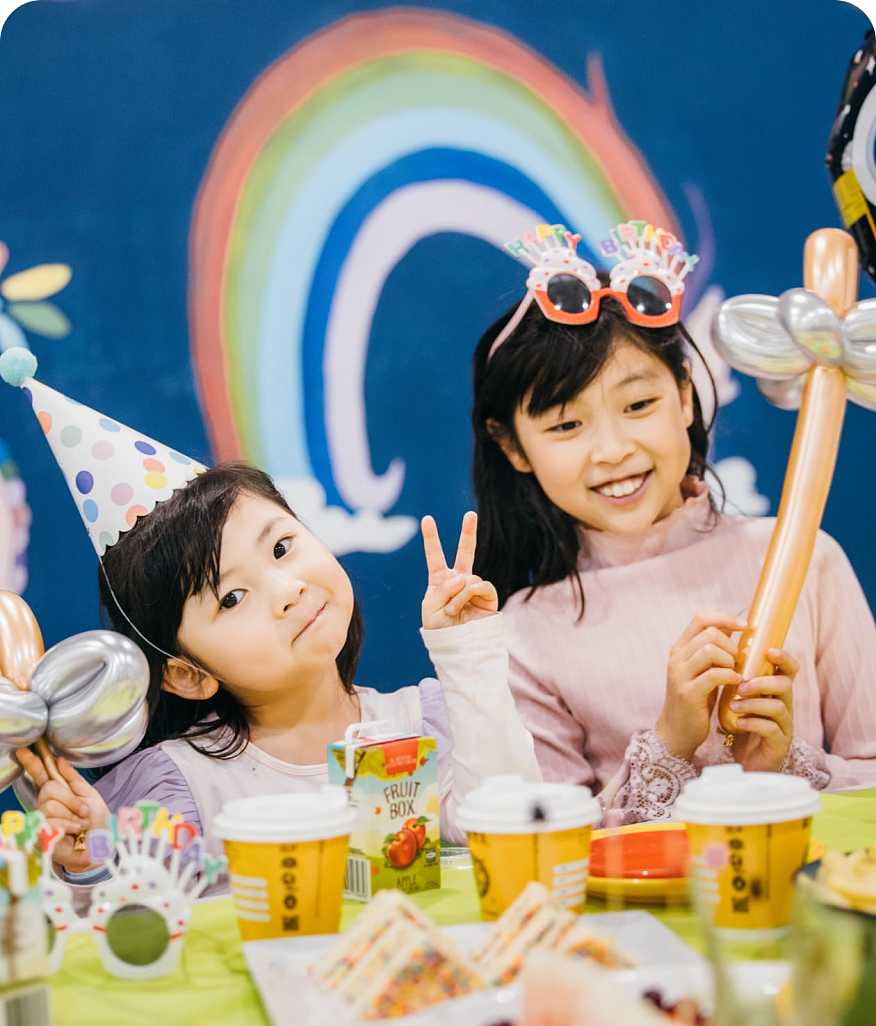 Party Booking
We host kid's parties of all sizes, with catering, private party rooms and unlimited fun for all your little guests.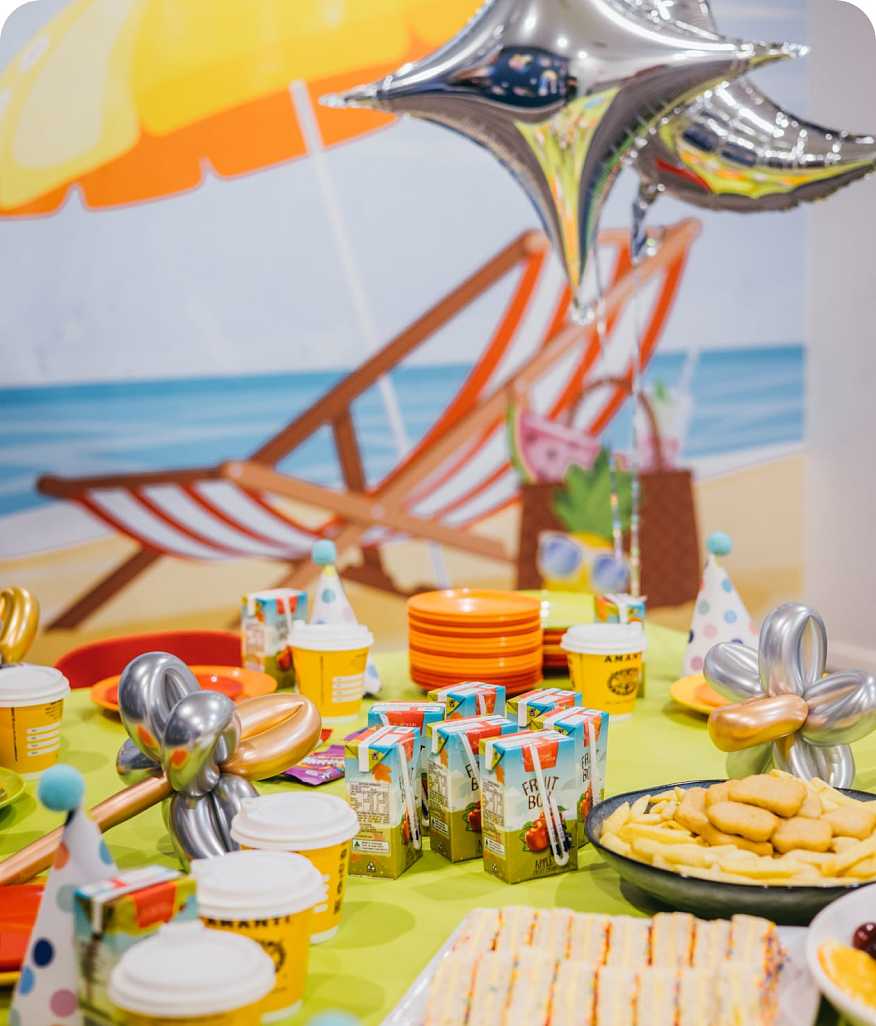 Food & Drinks
Relax with a coffee and snack! Explore food and drink options at our onsite café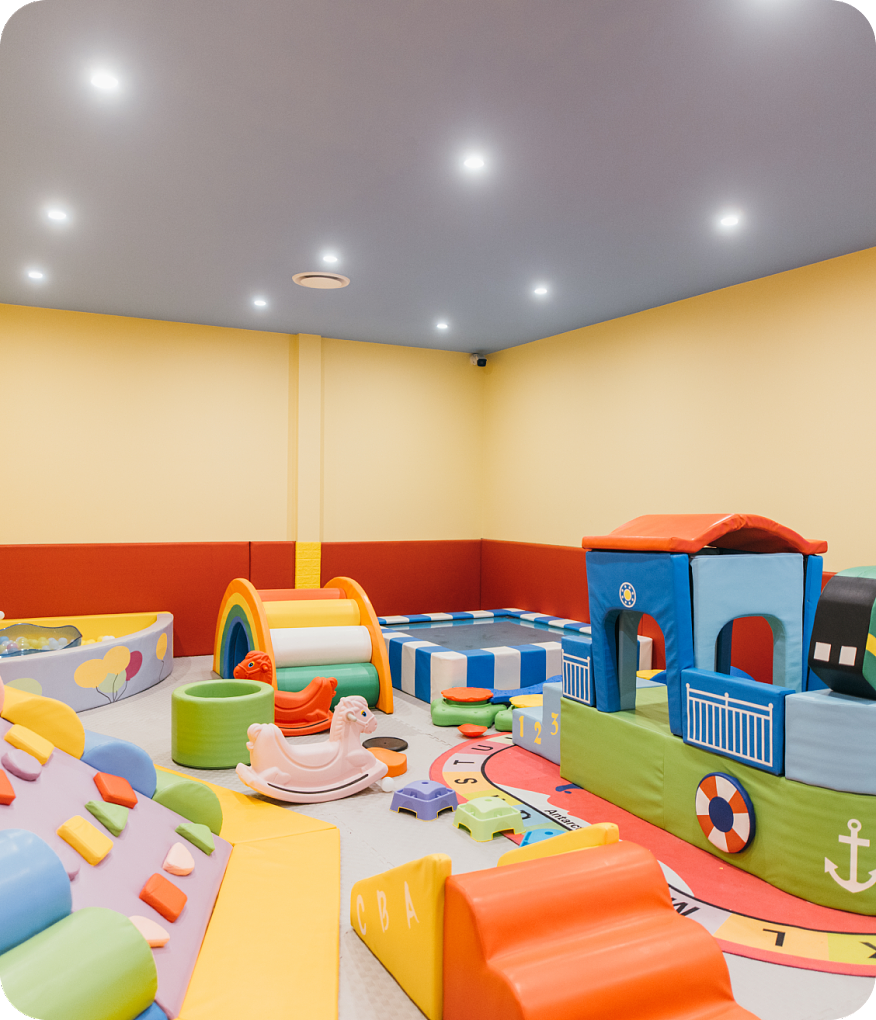 Our Toddler play Area is perfect for little kids, it includes a mini ball pit, a mini rock climbing and a water trampoline.This area is a wonderful place for young kids to have fun in a safe and supportive environment.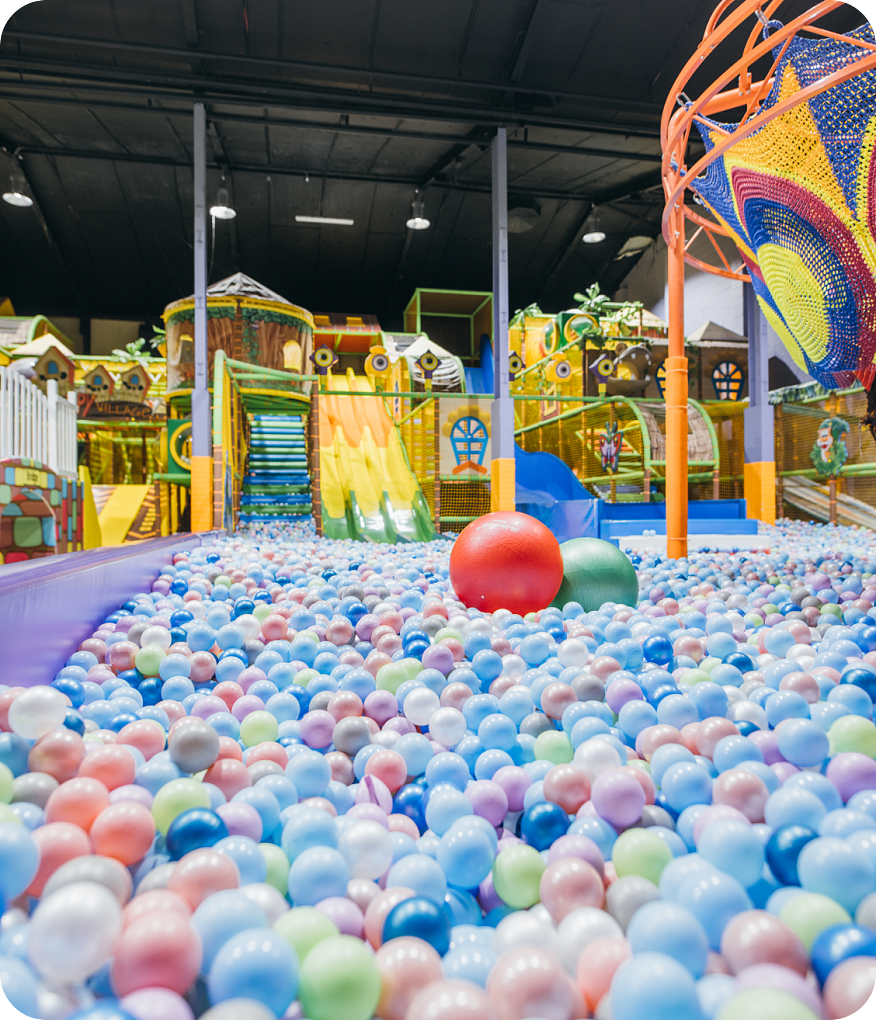 Our ball pits have 100,000 balls, and it's a great activity for small children. We clean our ball pits regularly to provide a hygiene and safe place for children.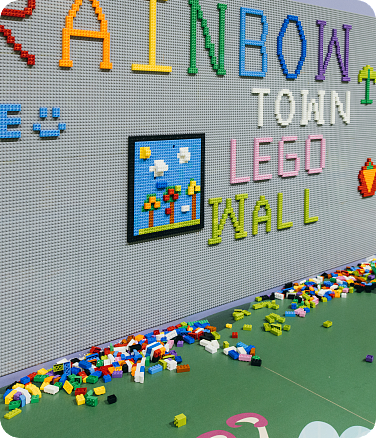 Stimulate your child's imagination and encourage them to think creatively with our Lego Wall. Get your favourite pattern on the wall, take a picture and share with us by Google review. We will update our website by different Lego Wall picture, maybe one day you will see your artwork on our website!!!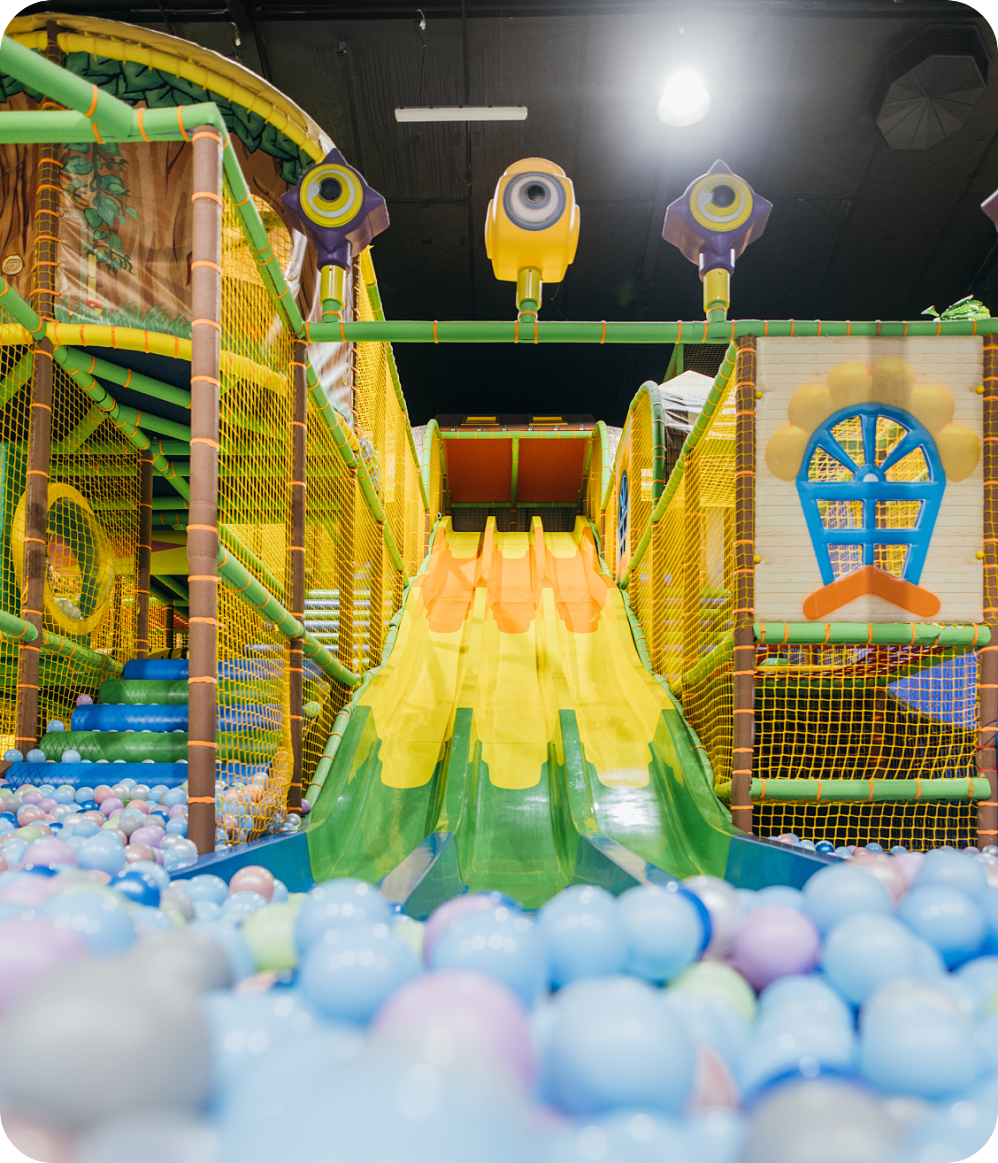 Who can resist the exciting feeling to slide down the giant slides? It is not only for children, but also let adults to recall their childhood memories.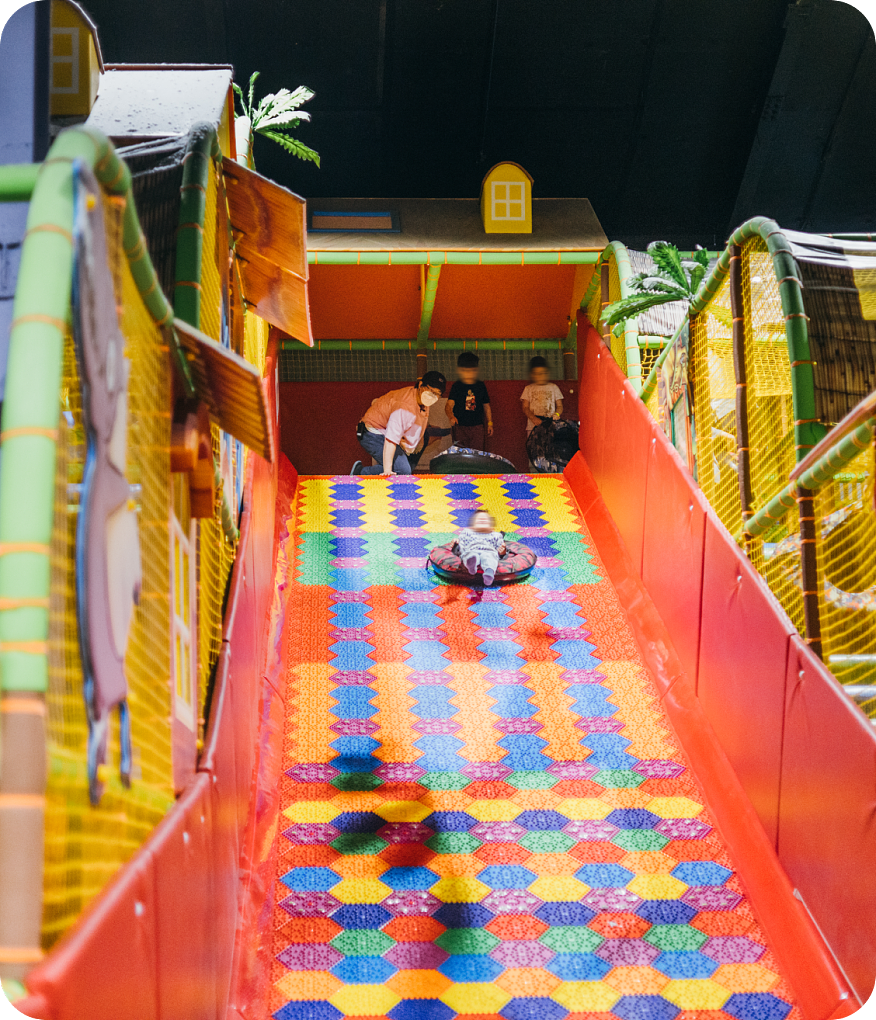 Our donut slide is a giant slide that kids can slide down with a donut. Parents also can slide down with your children together with in a big donut. For a better experience, please follow the instructed post.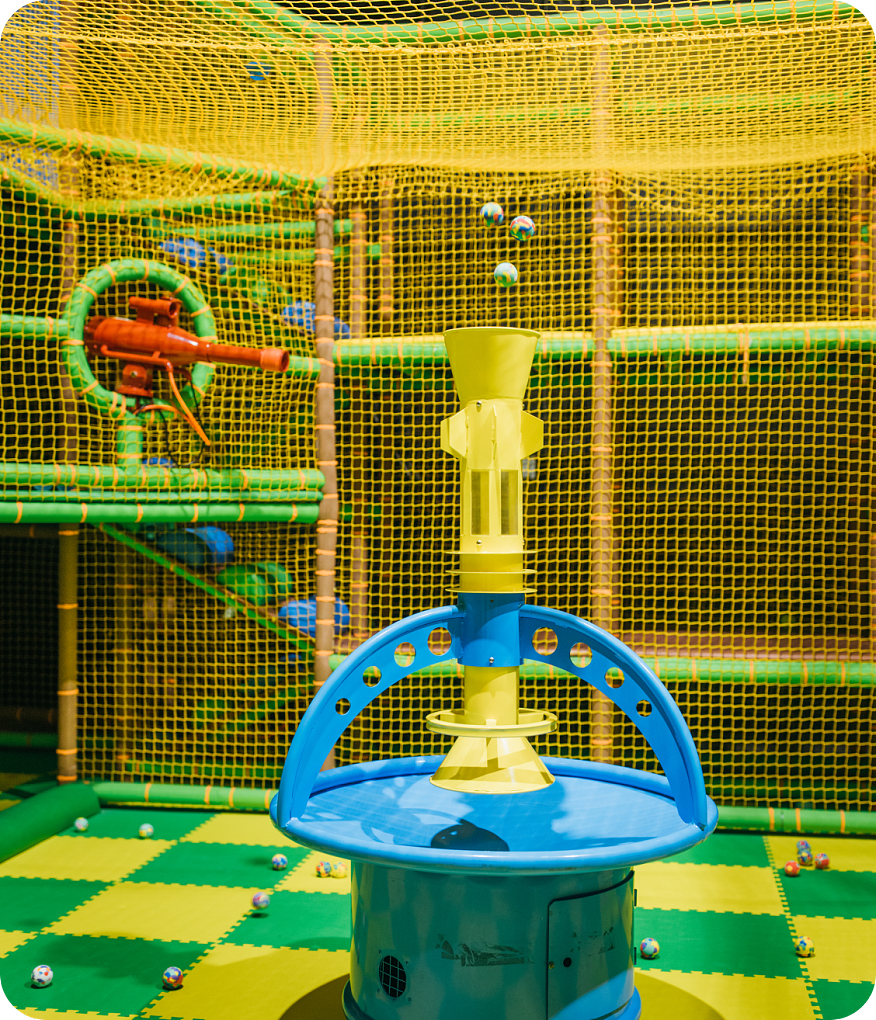 Try to escape the spider tower with your powerful hands, swift feet and an intelligent brain.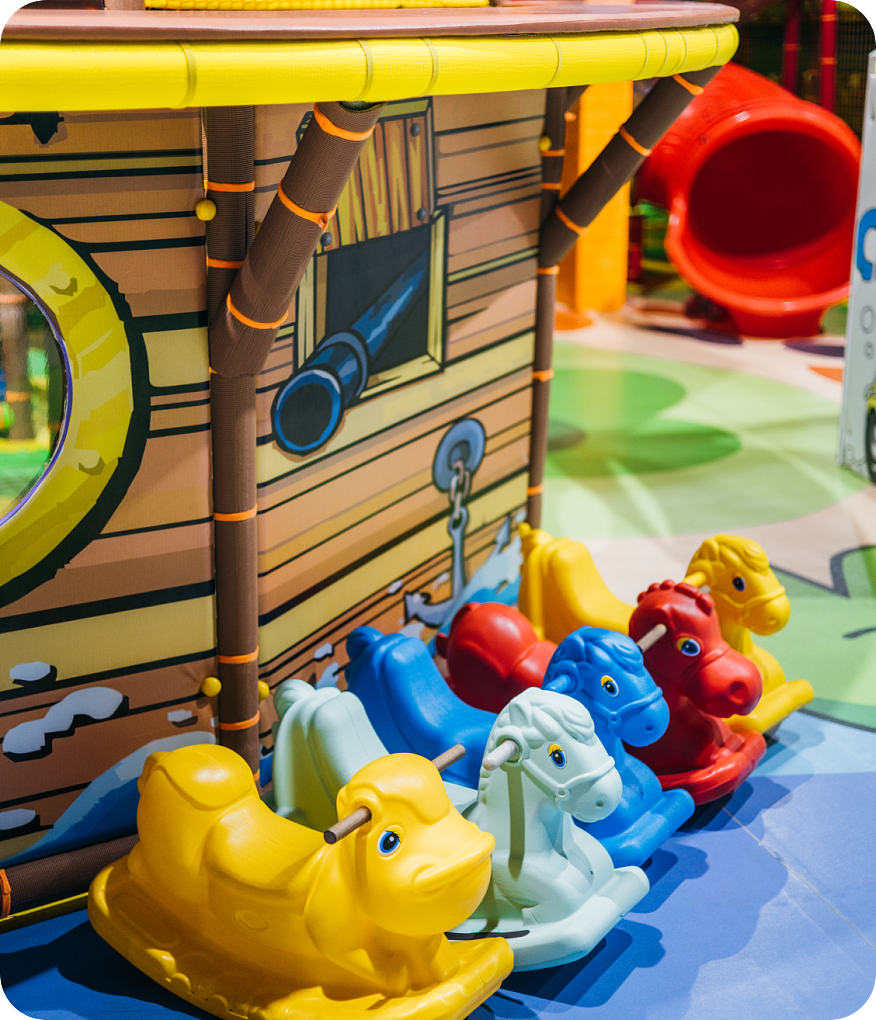 Enter to the pirate ship by a hidden door, play 'Hide and Seek' in this area is children's favourite.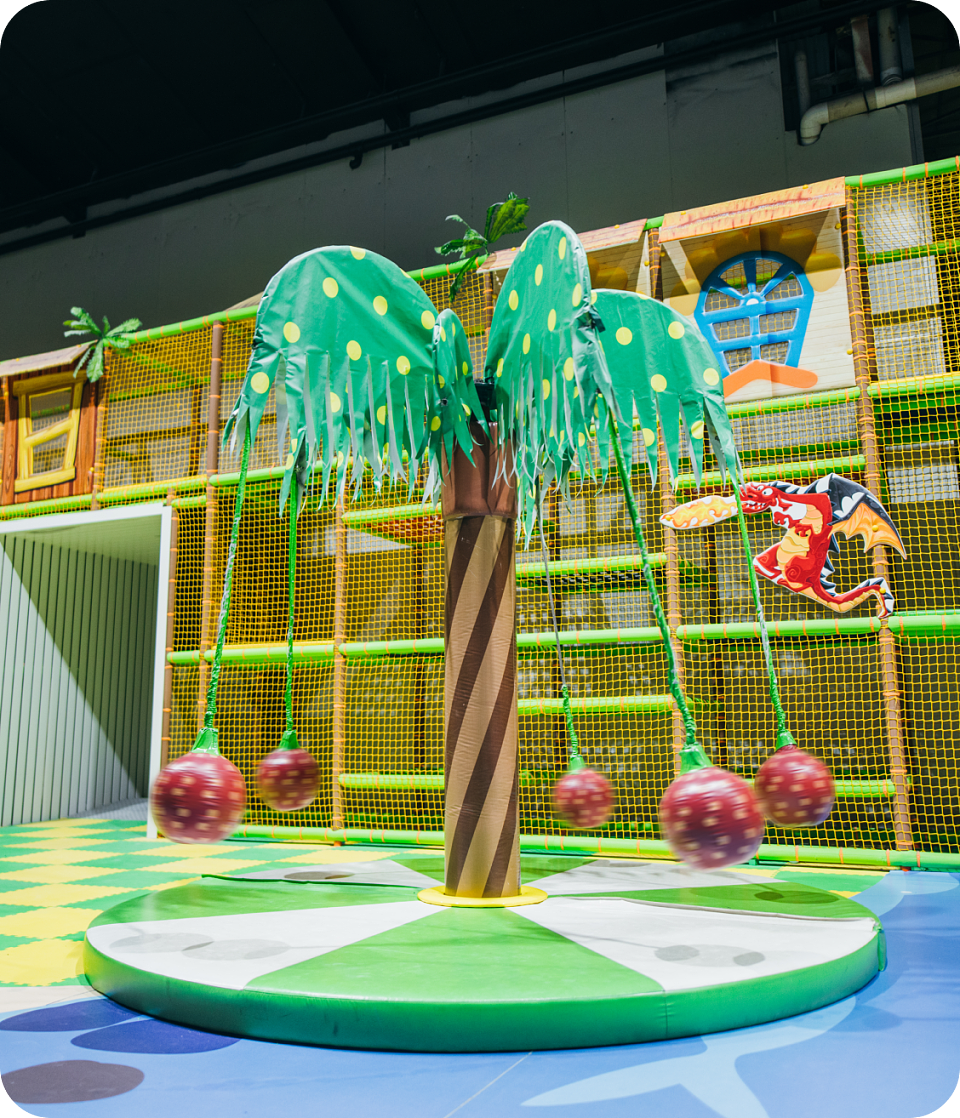 It's an excellent choice for two or four children to spin on a coconut tree together. It will cultivate kids' minds of teamwork by playing together but also remember to hold tight when spinning.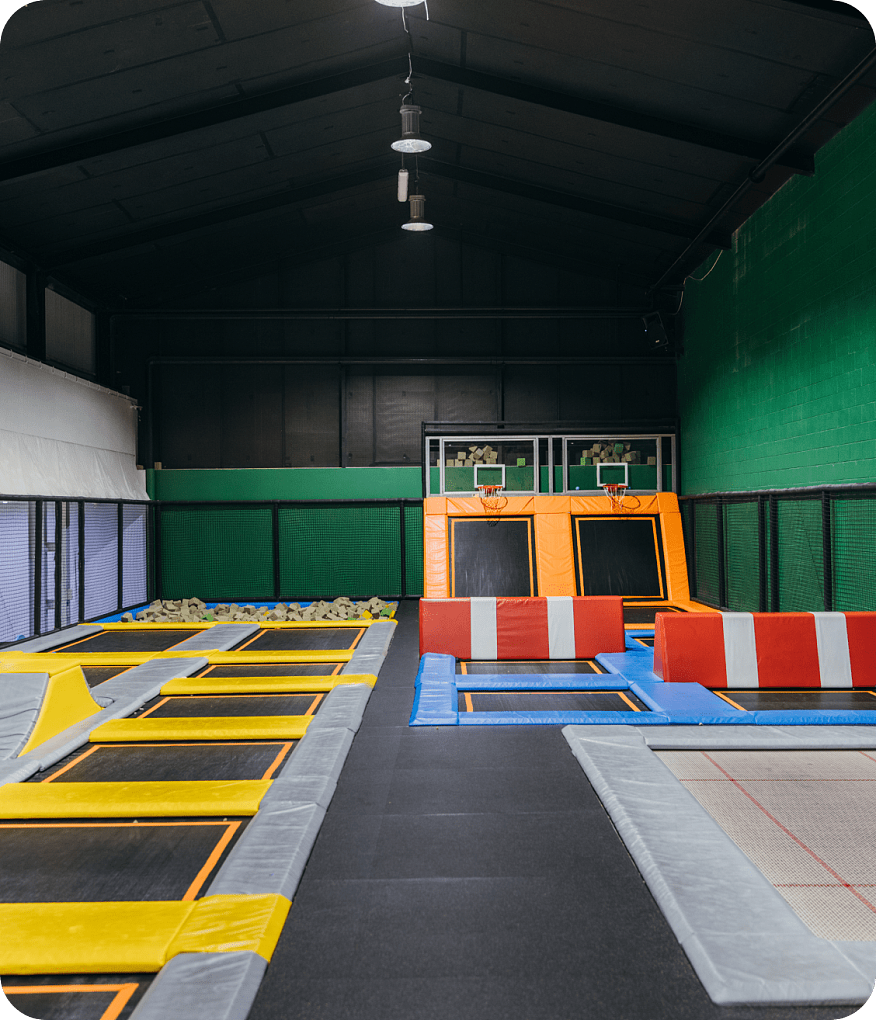 Trampoline is a best place for children to jump around, but always remember, one child per trampoline for a safe reason. Parents must supervise your children all the time.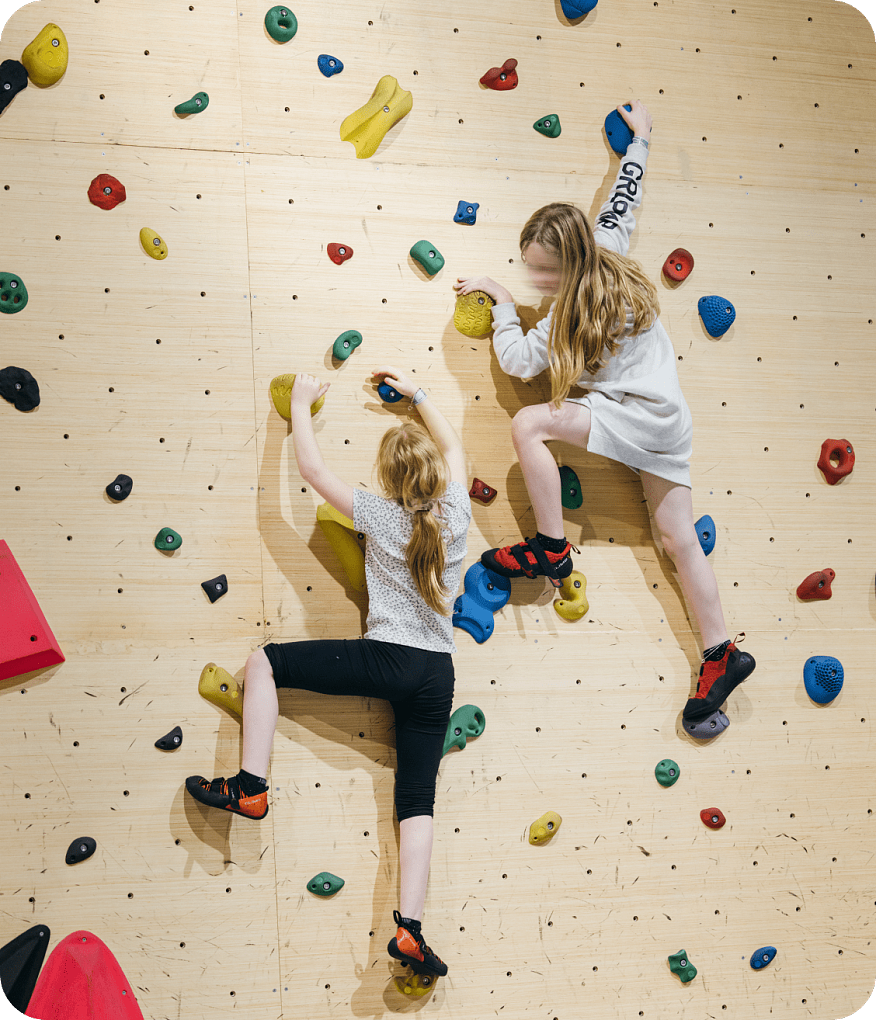 Are you ready to conquer a mountain? If your height reach to 110cm, must try our Rock Climbing.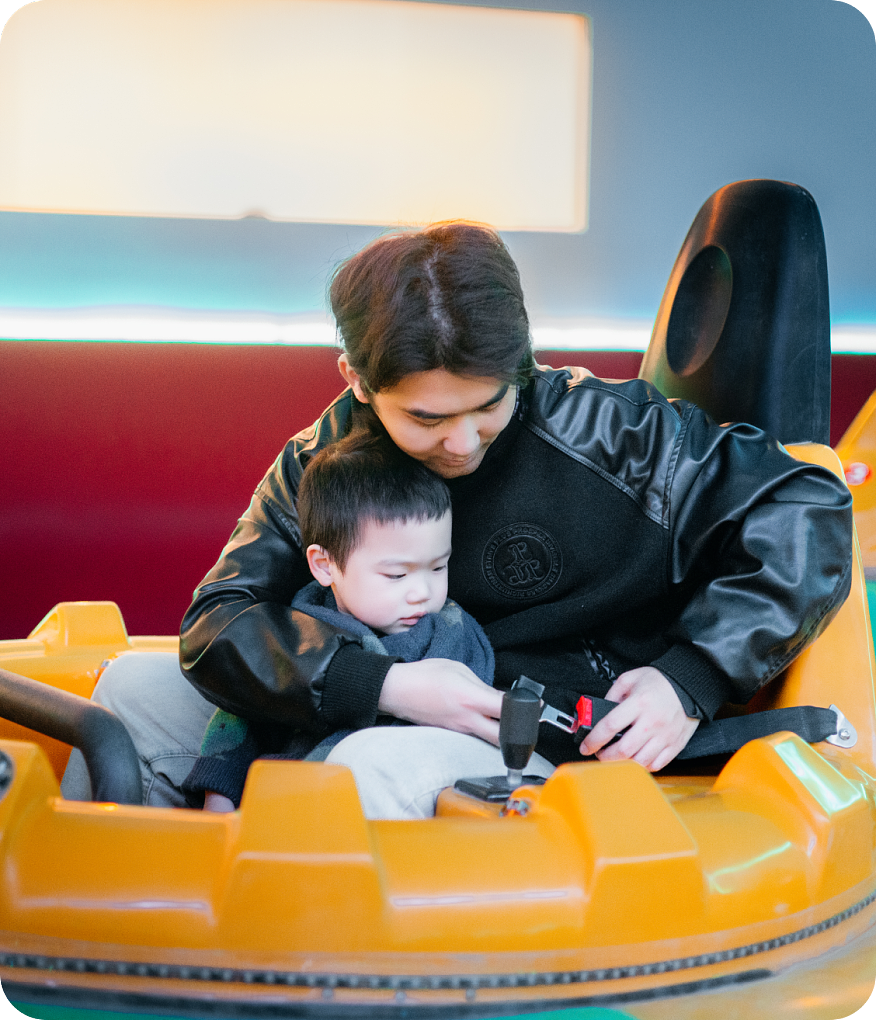 Everyone can play the bumper car but always remember to fasten your seat belts before you start to bump.Never jump out the bumper car until all cars stop!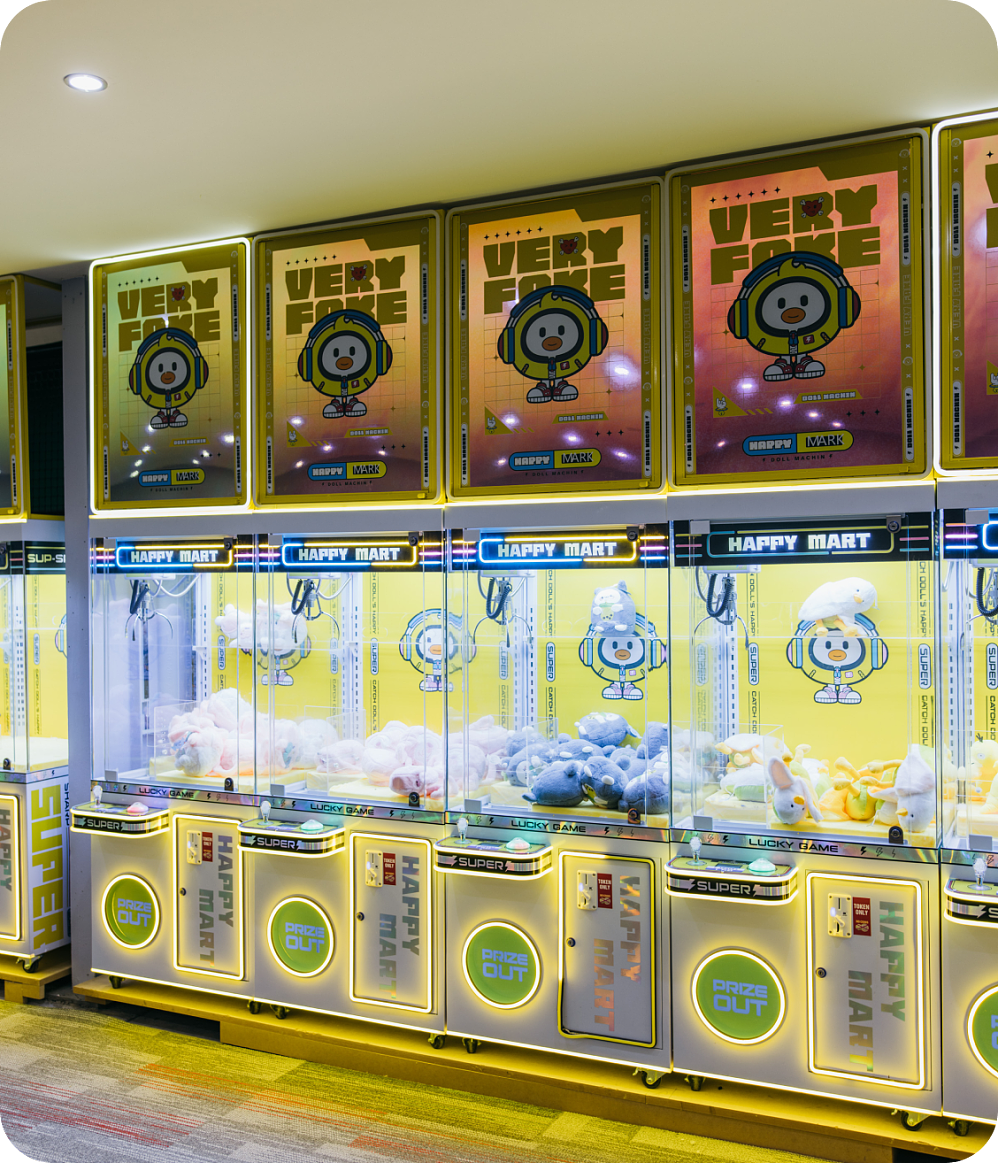 Our claw machine has various choices from dolls to key rings. Take a shot!
Free Parking Onsite
We offer 100+ free Car Parking Spaces for less stress

Wednesday to Sunday (Closed on Monday and Tuesday):
We open 7 days during the school holidays!
Telephone: 0449876166
Email: enquiry@rainbowtownonline.com.au
Location:49-55 Myrtle Street, Glen Waverley 3150
Opening hours may differ on public holiday. Please refer to our website notification.

Before you head down to Rainbow Town, check out our FAQs
Are socks required?
Our play area is a socks only environment for both children and adults! This helps to keep our play area clean and protects the little ones too. Don't forget to pack a pair of socks for your next visit! Socks can also be purchased from the front desk.
What are your hours?
We are open from Wednesday to Sunday (10am – 5pm). Rainbow Town is closed on Monday and Tuesday. We open 7 days during the school holidays!
Is there an age limit for attendance?
We welcome kids of all ages!
Can I leave my kids unattended?
Children under the age of 16 must be supervised by an adult at all times.
Do adults need to purchase tickets?
One kid ticket with one free adult ticket. One additional adult for $5. Adult ticket can be purchased on site.
Can I bring outside food and drinks?
For the safety of all children, we kindly request that outside food not be brought into the play center due to potential food allergies for some children. However, our café has a full menu, with coffees, snacks, fish and chips, burgers and Chinese cuisine. Vegetarian options are available.