Rainbow Town Play Centre in Glen Waverley is the ultimate indoor play destination for kids, equipped with state-of-the-art facilities. It offers a bumper car arena, trampoline park, and interactive climbing walls. With enclosed toddler worlds, it's perfect for little explorers. Plus, enjoy amazing dishes and specialty.
Food at Rainbow Town
Here at Rainbow Town, we know that scaling walls, playing games and riding on mini cars can be exhausting. That's why we pride ourselves on providing the best quality food to help you refuel and restore your energy in order for you to continue having fun!
Our Menu - Something for Everyone
Chinese food and coffee can be ordered from the bar anytime from 10am to 4pm Fish and Chips can also be ordered from the bar for those who like to stick to the classics! Menu items are subject to change based on availability.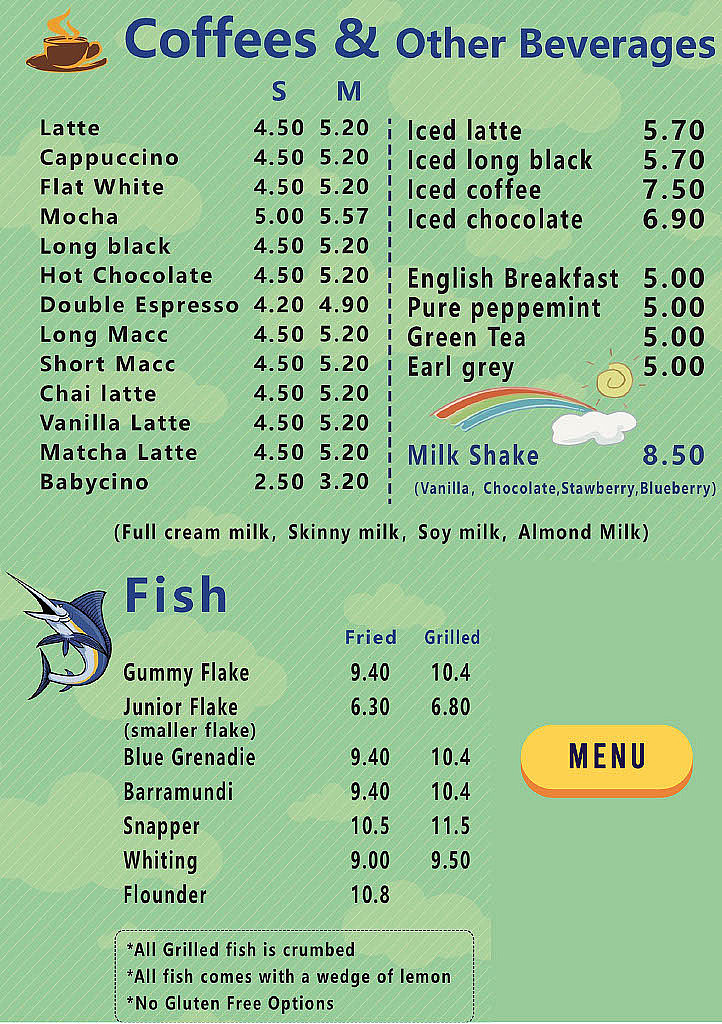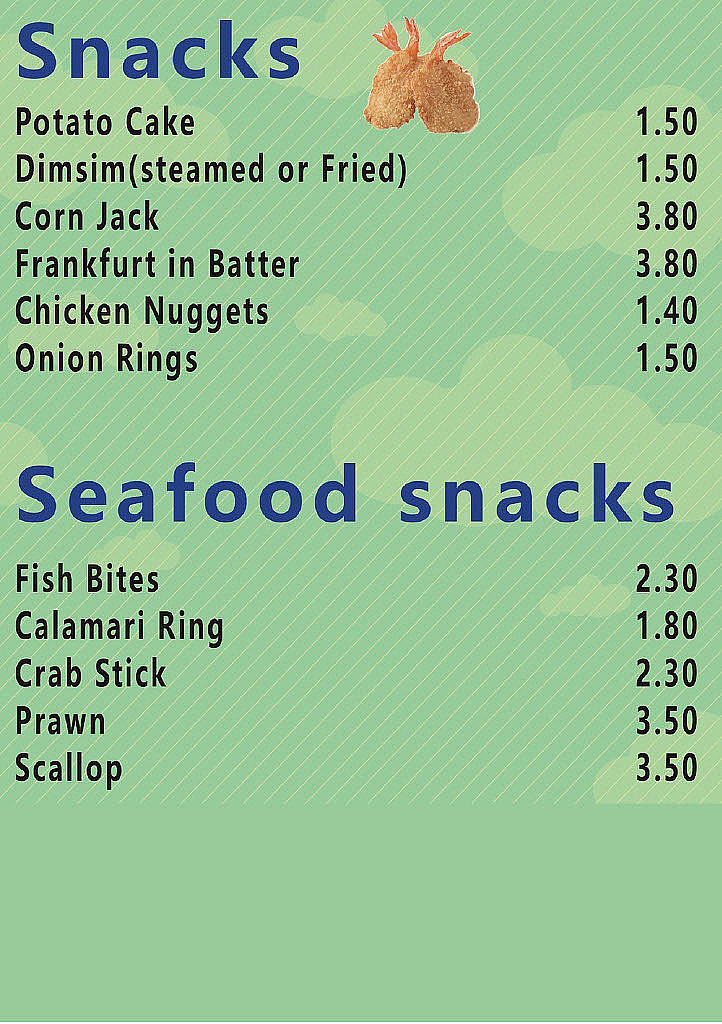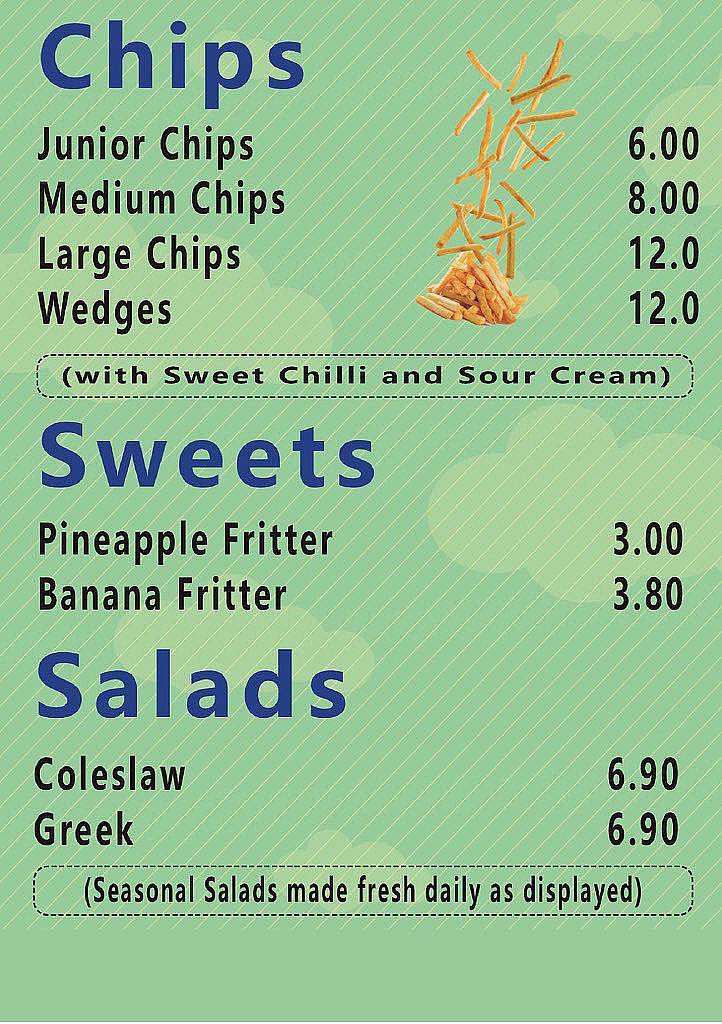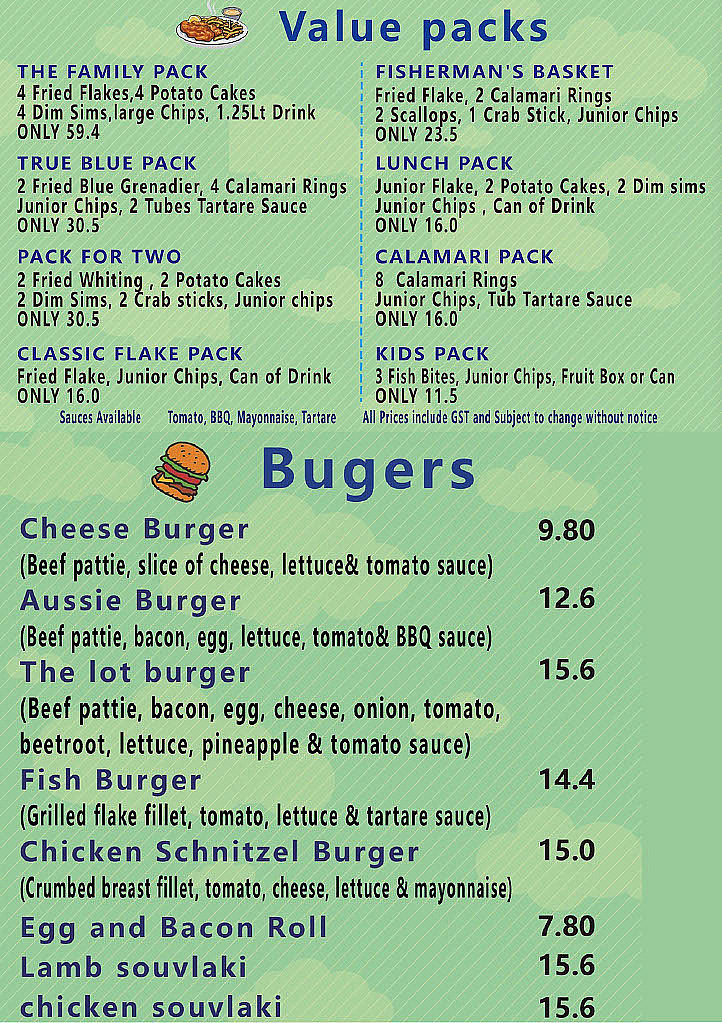 Full View of our Fish and Chips Menu
Party Food
It takes a lot to host a party, much less feed a party! That's why at Rainbow Town, we make your birthday experience easier by providing on-site catering. From jaw-dropping fruit platters to your familiar favourite Fairy Bread or even some steam pork dumplings, we're here to help create a tasty and enjoyable birthday feast for your child. Have any questions? Feel free to give us a call!